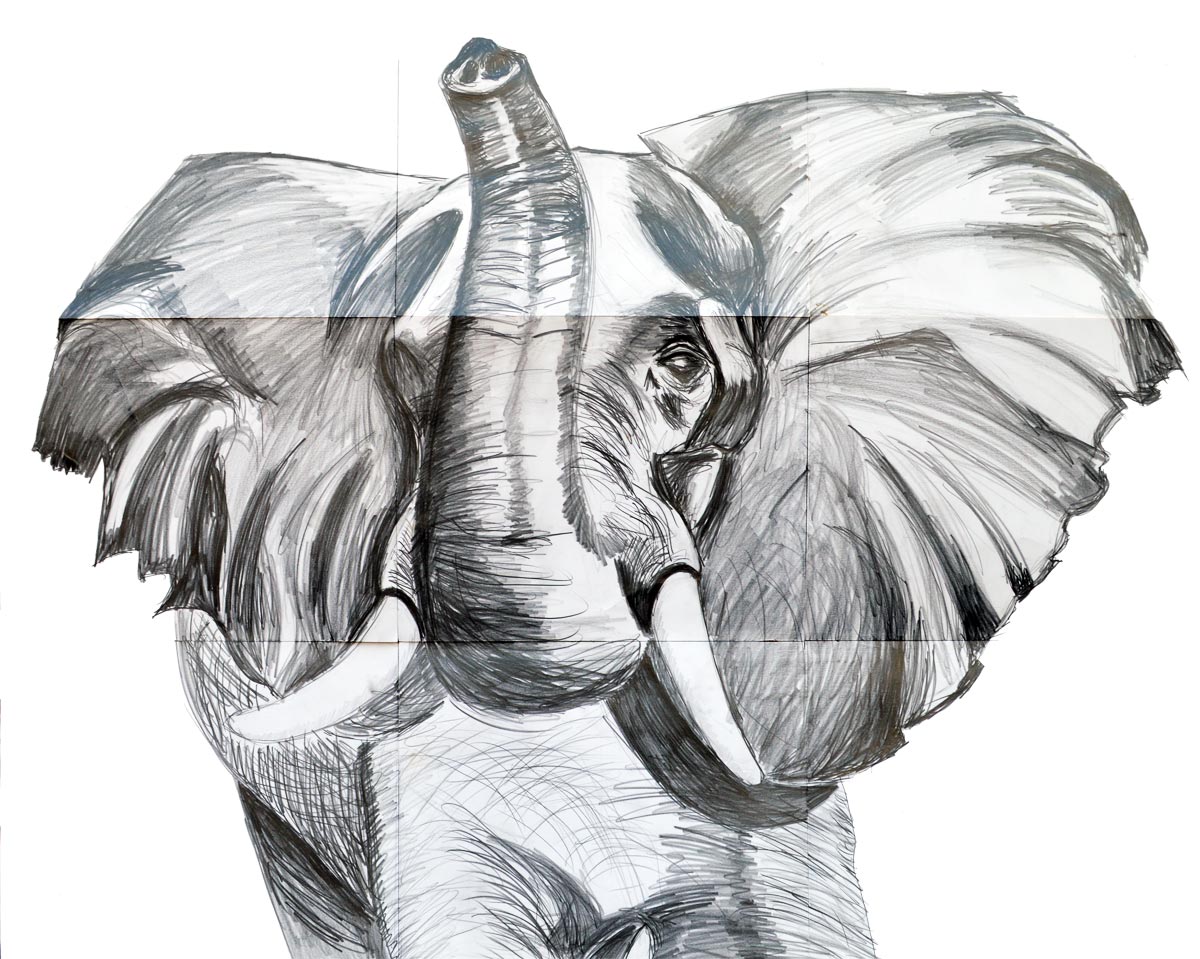 The Origin of Zedism
The Elephant was the first true Zedist piece I created and deserves special mention. I got the idea of combining textured surfaces with other realistic images by looking at a dry lake bed in the Southern California desert. All of the mud was curling up and separated into organized shapes and patterns, giving the surface a broken, three-dimensional texture. I painted/sculpted a series of women's faces using pieces of cut up sheet metal on canvas. The pieces were bent into curled chips, like sun baked mud or dried flower petals. These pieces were arranged on top of a similar parent image below and worked nicely to provide more surface area for the eye to explore upon the sculpted form on top of the canvas plane.
Read more from the artist
A Rose is Still a Rose in Crystalline Form


Put a crystal on your wall
Zedism is inspired by what nature already does best. Stellar energy often makes pretty patterns out of the materials it has at hand. Molecules frozen into periodic shapes and patterns reveal hidden vibrating waves. Preserved like ancient memories of the big bang, subtle clues are provided to the underpinnings of mass and matter interacting with Source Energy. Via jux position of artistic metaphor and imagery upon Yuransky's crafted crystalline surfaces, Zedism instills an immediate and profound connection to nature and ones Divine Self by reflecting back an inkling of your own primordial creation. The awakening of this a priori knowledge leads to improved social and environmental responsibilities among its share holders. Patrons on the Zedi path can tickle and nurture their Instinctual Spirts and connect back to Cosmic Consciousness via this elegant new visual language and art form.
Shop Our Limited Editions
ZEE NEWS
New works at La Jolla's First Friday Art Walk in June

On June 2nd, experience a bounty of original paintings in Zedism during La Jolla's First Friday Art Walk. We are pleased to be hosted by Sotheby's, right in the pearl...

VIEW MORE

Become a Collector

Become a collector with new limited edition fine art prints! The motivation behind our new limited editions is to offer an accessible, affordable way to hang a collectable piece of...

VIEW MORE

Spreading Zed at Balboa Park

As temperatures rise, Team Zedism has started making weekend appearances at Balboa Park in our hometown of San Diego. It's been a joy to get out, connect with art lovers and #SpreadZed! We bring...

VIEW MORE